What Will My Survey Look Like?
Our surveys are different from most others because we draw our surveys with you in mind. When you look at your survey, we want you to know exactly what you are looking at.
Our surveys are detailed with a color-coded legend, therefore making them easy to read.  Once completed, your survey is then emailed to you. In addition to the email, you will also receive a signed and sealed laminated survey hand-delivered within the DFW area. Look below to see examples of our survey drawings coupled with what to expect on your Land Surveying drawing.
Update:
Due to Covid, we have temporarily stopped hand-delivering surveys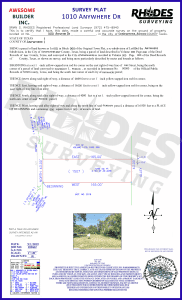 Why do you need a Residential Lot and Block Survey?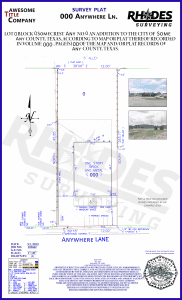 Why Do You Need a Commercial Survey?
Commercial surveys will show the boundary of the property as well as the improvements located on the property, any building lines, and easements that are shown on the recorded plat or disclosed the schedule b items as disclosed per the title commitment, and any requirements from the lender.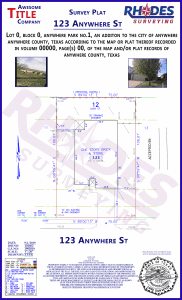 Why do you need a Title Survey?
Title surveys are a survey of real property by a Registered Professional Land Surveyor. If you are selling, buying, or refinancing property or land and are obtaining a  loan to do so, your lender may require you to obtain a survey from a Registered Professional Land Surveyor. The title company may require these surveys to close real estate transactions and insure the title to the property. These surveys are typically required for real estate transactions and include a boundary, improvements, and easements. This survey is for, buyers and sellers,  to verify what is being bought or sold.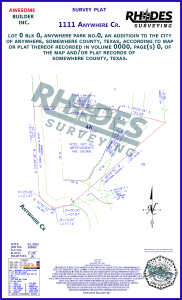 Why Do You Need a Stake and Draw Survey?
Want to know where your boundary corners are located?  A stake and draw will allow you to see where your boundary corners are because they are marked on the ground with wood stakes showing the location.  A drawing will follow with a visual representation of the completed survey signed and certified by a Registered Professional Land Surveyor for the State of Texas.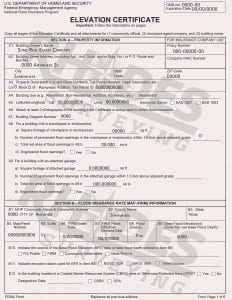 Fema Letter or Elevation Certificate
Elevation certificates are forms issued by FEMA for clients to use to obtain flood insurance, builders to use to obtain building permits, builder to use to satisfy city officials for interim slab and final elevations. Elevation certificates can also be used to remove or change flood insurance if the maps have changed over time and removed property from the flood zone or changed the type of flood zone.  Elevations Certificates can also be used to remove improvements from the flood zone if they are located at an elevation that FEMA allows to be enough to avoid the flood zone in the area. Elevation Certificates require a recognized benchmark elevation to be located and used for measuring the elevations on the property. Elevations are measured on the ground and compared to the FEMA maps published online to complete the Certificate.
ALTA surveys show the boundaries of the property, the location of improvements on the subject property, including any and all structures, fences, utility lines, roads, etc., along with the location of any/all easements. They are a detailed survey performed by a registered professional land surveyor, prepared in accordance with the standards specified by ALTA.
Reasons for getting an ALTA survey include:
Title insurance companies require them when buying or selling commercial real estate
Ensure accurate readings before buying vacant land
Simply getting detailed information about a piece of land you own or plan to buy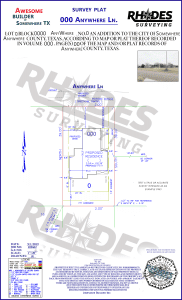 Builder Services
Stakeout, plot plan, set building corners, form surveys, and final grade. We can also add elevation to any of these services.
We Survey all of North Texas
If you don't see your county listed, that's okay.  Give us a call or shoot us an email and let's see what we can do!
Commercial Survey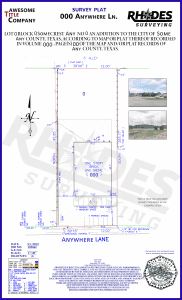 Residential Survey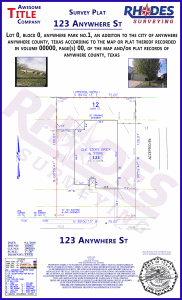 Stake & Draw Survey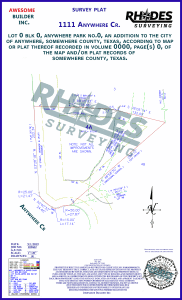 Elevation Certificate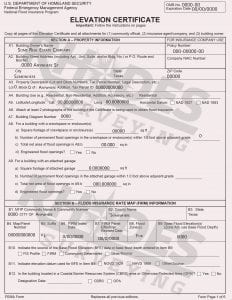 Metes & Bounds Survey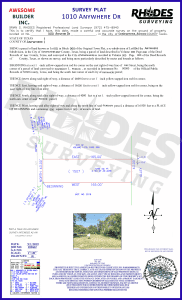 Builder Survey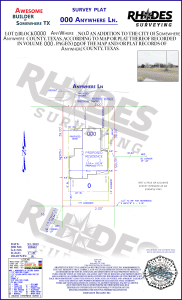 Alta/NSPS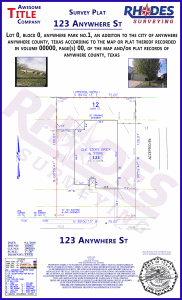 Title Survey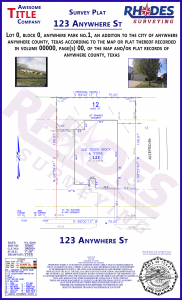 Topographic Survey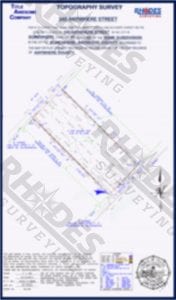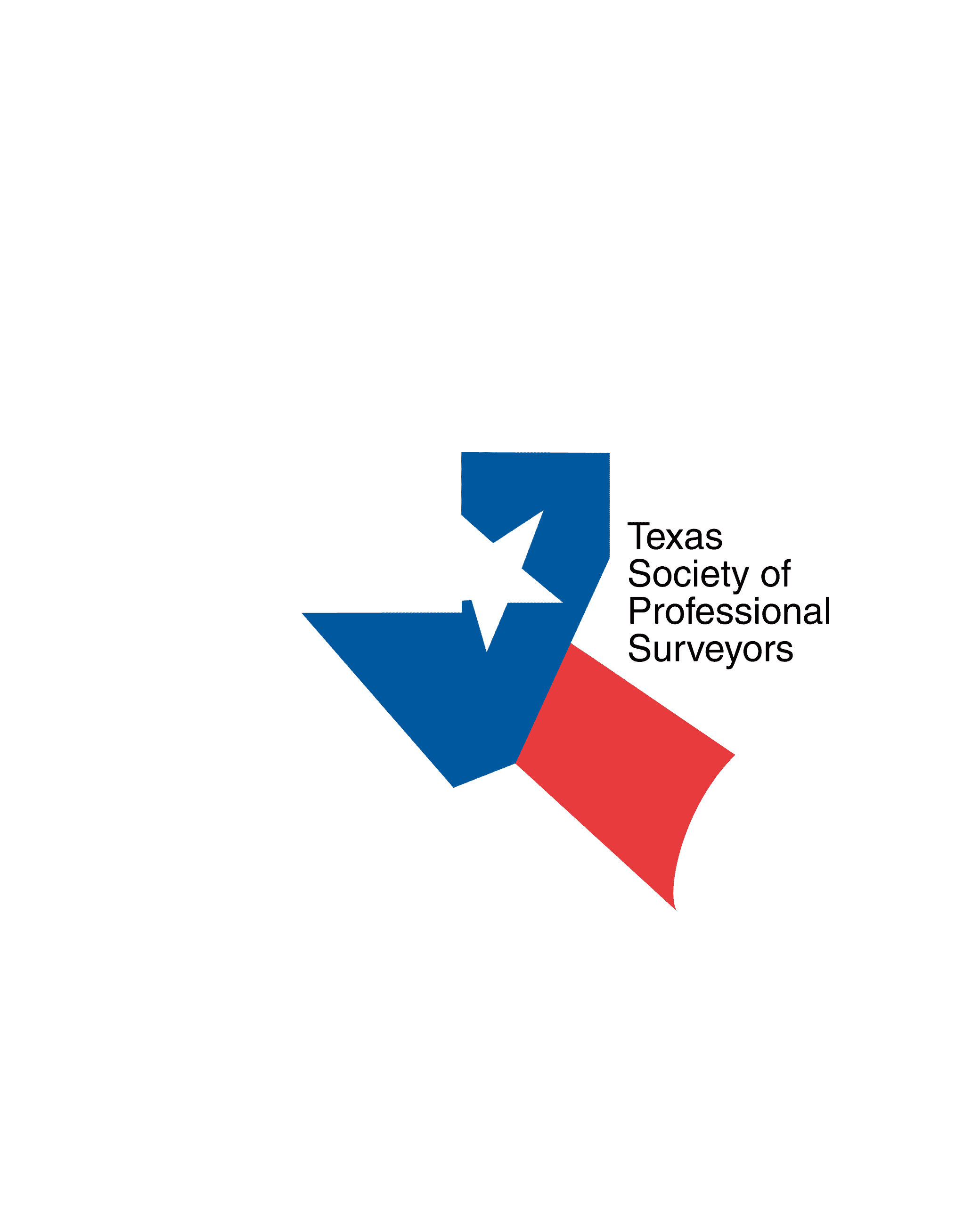 September 4th – Labor Day
October 9th – Columbus Day
November 5th – Daylight Savings
November 11th – Veterans Day
November 23rd – Thanksgiving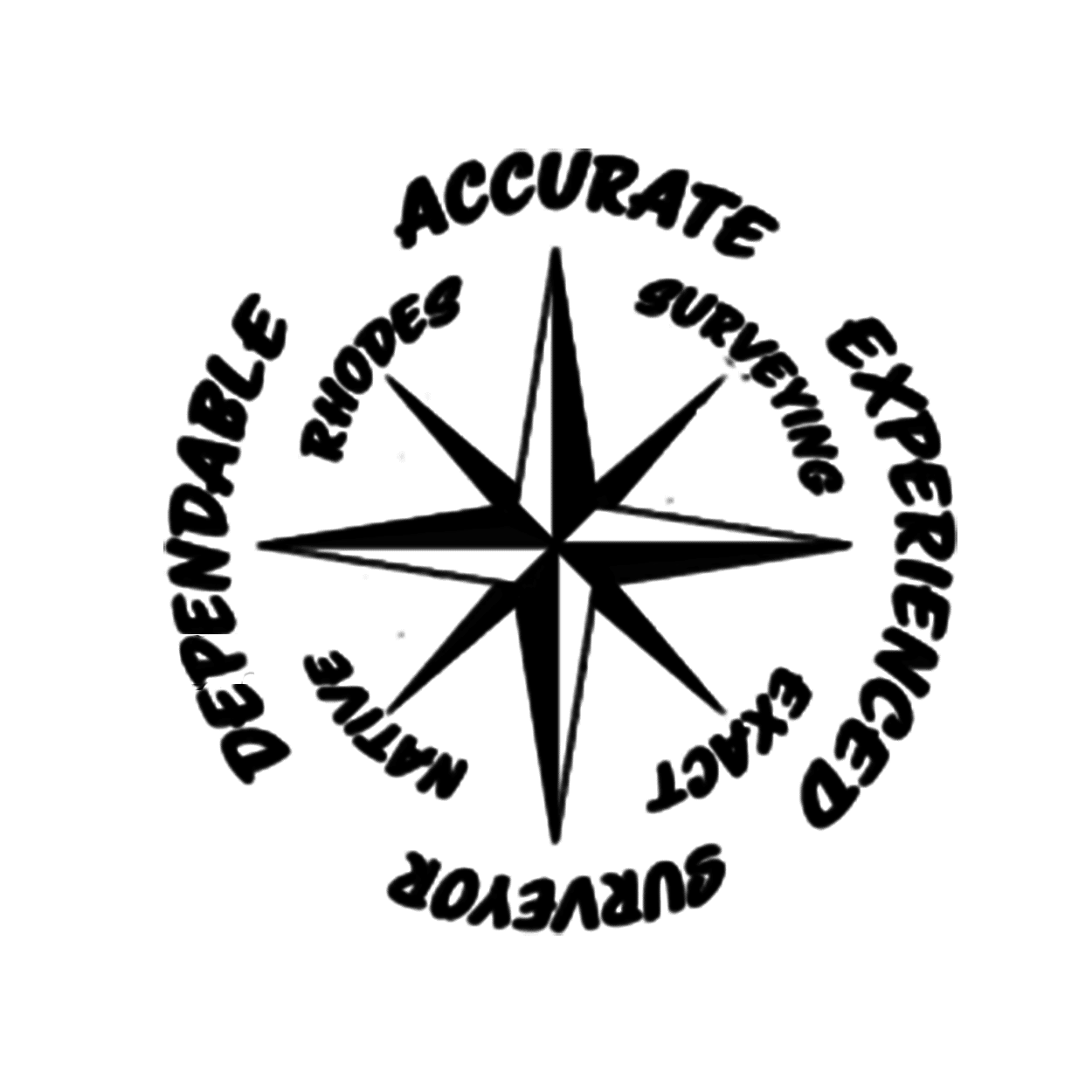 1529 E I30
Suit 106
Garland, Tx 75043